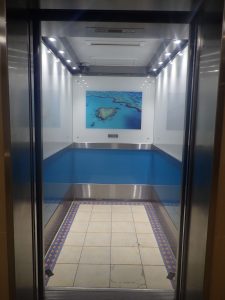 A man in a lift is keen for everyone to know that he would not usually use a lift and that his current lift usage is completely at odds with the way he lives the rest of his life.
The incident occurred at the popular holiday resort of Hamilton Island in the Whitsundays in Queensland, Australia.
Caroline Gough was the only other person in the lift and had not met the man prior to the incident.
"The doors were just closing as this man approached the lift, but he frantically bundled himself into the gap, forcing the doors to open and let him in," said Caroline.
The man then launched into an extraordinarily detailed monologue. "Basically he's here on holiday with his children and grandchildren and today they marched him up to the top of the highest point of the island on what was supposed to be a scenic walk and now he's exhausted and couldn't face using the stairs," said Caroline. "I think that was the general gist of it, but he got out on the second floor and so didn't have time to finish his story."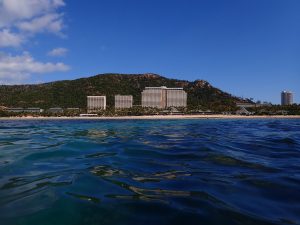 Caroline continued up to the sixth floor where she is currently staying in a one bedroom holiday apartment. "Sometimes I take the lift and sometimes I take the stairs," she said. "But it has never occurred to me that I should try to justify the decision I make by talking about it with the strangers who share the lift with me."
Caroline thought no more about the incident until the following morning when the lift going down to reception stopped on the second floor and the same man got in. "He looked a bit sheepish when he saw it was me," said Caroline. "You could see he was trying to make himself invisible, but that's quite a difficult thing to do in a lift."
The man studied the lift floor with interest for the duration of the descent and then bolted out of the lift so quickly that he hit the door with his arm as he raced through. "I expect he was on his way to do something really energetic like a triathlon," said Caroline. "And taking the lift will help him conserve just that little bit of extra energy he needs to win it."