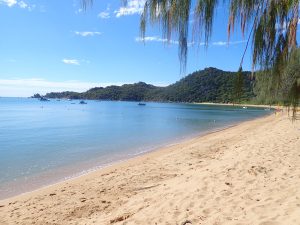 An island has been living under a false name for 248 years and 14 days it has been announced.
The island which lies 8km east of Townsville in Queensland, Australia was christened Magnetic Island on 6th June 1770 by Captain Cook who recorded a magnetic effect upon the ship's compass when sailing near the island.
But British backpacker Caroline Gough who is currently staying on the island has today carried out a series of conclusive tests which confirmed that the island is in fact not magnetic.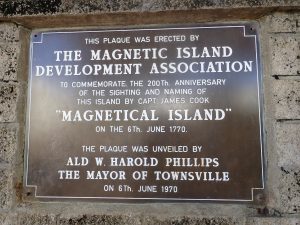 Caroline who got a C in GCSE Science told our reporter: "I remember several lessons involving magnets at Georgeham Primary School back in the eighties, and I have also supported students to explore magnets during my career as a special needs teacher. So I thought I was suitably qualified to conduct my own magnetic experiments on the island."
Caroline carefully selected a range of utensils from the youth hostel kitchen and borrowed some stationery items from reception before setting off to conduct her experiments.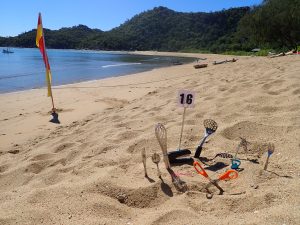 "I took all of the objects to various places around the island" she said "but at no time was there any scientific evidence that the island was having any sort of magnetic effect upon any of the objects."
Caroline believes her results were conclusive and that no further tests are required.
"During the experiment I learnt that Australian coins are not magnetic and that restaurants use magnetic cutlery so that they can retrieve accidentally discarded cutlery from the bin," she told us. "So it's been a particularly educational day."
Caroline said "I suppose I will now submit my findings to the Queensland Board of all things Scientific. And they can start the process of changing the name to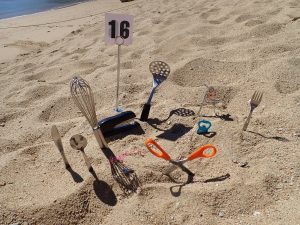 something more accurate. Like Not Magnetic Island maybe."
Have you got a great idea for Magnetic Island's new name? Tell us today and if Queensland votes for your name suggestion, you could be in with the chance of winning an extra special prize (or possibly a fridge magnet).