A group of backpackers have been left baffled after their tour guide left them at a disused quarantine station for two hours, the Cazmanian Times can reveal.
The 14 backpackers who hail from a range of countries including China, the Netherlands and the United Kingdom joined the two day tour in Melbourne yesterday morning.
British backpacker Caroline Gough explained "the itinerary was packed full of beaches and the opportunity to see Australian wildlife all over the Bellarine and Mornington Peninsulas, before heading to Phillip Island on the final evening to see the penguins come out of the water at bedtime. I love beaches and I love wildlife, so it seemed like the perfect tour for me."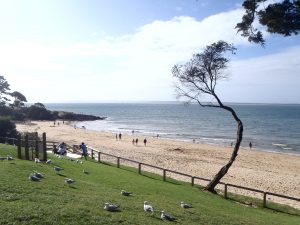 However with so many places to visit, the time spent at each location was fairly fleeting. "It was the height of the Australian summer," said Caroline "and I was wearing my bikini under my clothes in the hope that I would get the chance to swim at some of the beaches. But every time we stopped, our tour guide barely gave us chance to take a photo before herding everyone back on the bus to go to the next destination.
Therefore you can imagine our surprise the next morning when he ordered us all off the bus and said he'd see us in two hours."
The quarantine station, located at Point Napean near Sorrento, Victoria began operations in 1852 when many passengers travelling from Liverpool to Australia on the ship Ticonderoga got Typhus during the voyage. Many died and were buried on site at the quarantine hospital whilst others had a period of quarantine at the station. It has since closed but lives on as a tourist attraction, with parts of the station set up as it would have originally looked.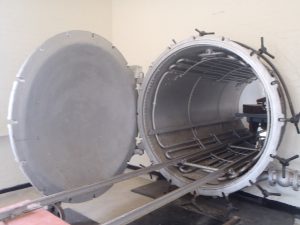 " I'm not saying I didn't enjoy it," said Caroline. "It was interesting to have a bit of a history lesson and to see some of the objects and documents from back then. I just think it's incredibly bizarre that the one place that wasn't even on the itinerary, is the place we spent the longest amount of time."
Initially the backpackers had split off to explore independently or in natural groups. "After about half an hour when we were fairly sure there was nothing left to see, we all congregated together on a grassy hill and compared notes incase anyone in the group had stumbled upon anything that might warrant spending two whole hours there," said Caroline.
"We can only assume he dumped us there because his secret lover lives nearby. Especially as he was 20 minutes late picking us up."