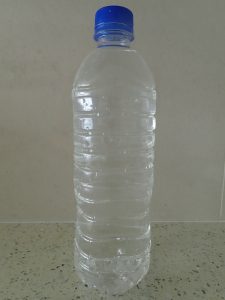 A water bottle has spoken of how he feels used and broken after being sensationally dumped by British backpacker Caroline Gough this morning.
The water bottle explained "Caroline picked me up on a night out in Queenstown soon after she arrived in New Zealand and from that moment on we were pretty much inseparable. Even on that very first night, Caroline took me to bed with her. We never needed to talk about our relationship because it was just so natural. Wherever she went, so did I. We never spent a night or day apart."
Caroline and the water bottle spent two months travelling around New Zealand together before flying on to Sydney, Australia in April.
"Caroline was so excited about returning to Australia," said the water bottle. "We didn't even discuss whether or not I'd be coming travelling with her, we both instinctively knew that I would."
At first Caroline and the water bottle continued to follow a similar routine to the one they'd had in New Zealand, spending every day and night together.
"Then this morning Caroline needed to condense her luggage ahead of the next train journey and started to gather up the things she didn't need anymore. We walked over to the recycle bin to throw away an empty strawberry punnet and some tatty maps and leaflets from places we'd recently visited. I couldn't believe it when she threw me in there as well.
Yesterday she did sniff my neck and told me it was a bit smelly, but that's the only negative thing she said about me in the whole time we were together. This has been a huge shock. I can see now that she has used me, and that I am just one insignificant bottle in a whole string of water bottles that she picks up and dumps at her convenience. She's probably already moved on to the next one. Meanwhile I have to lie here with a crumpled map of Dunedin, a boarding pass from our flight to Kerikeri and a leaflet for the aquarium. I am literally surrounded by memories of when we were together."
Miss Gough was unavailable for comment but was seen leaving a convenience store in Moorabool Street Geelong looking happy and relaxed with a 500ml Mount Franklin water bottle.